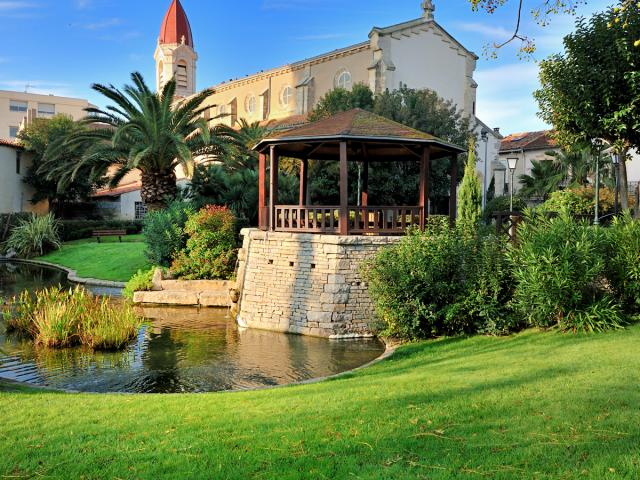 In the heart of the village
---
Consecrated in 1896 by the bishop of Montpellier, it is, after the Redoute, the second oldest building of the commune.
Very representative of the "architectural pastiche" spirit in vogue in the 19th century, it combines a Romanesque-Byzantine façade and a neo-Gothic nave.
Constantly embellished over the decades, until very recently with the installation of stained glass, shelters the relics of St. Florence sculptured in wax and the statue of St. Peter.