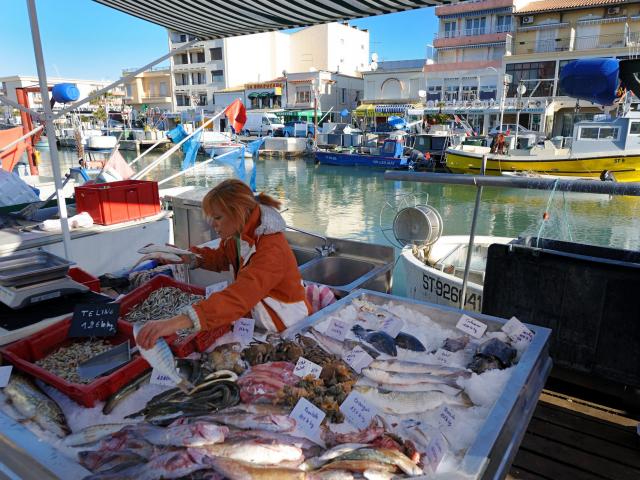 Every morning on the docks
---
At 9 o'clock, the two quays come to life … The boats come back to the port and each fisherman present at his stall proposes his fresh fish, caught in the night, the fruit of local, artisanal and reasonable fishing.
Come and discover the catch of the day!
As the seasons go by, cuttlefish, red mullet, sea bream, tuna, sole or whiting come together at the stall and on our plates.
Sale from 9am (weather permitting)