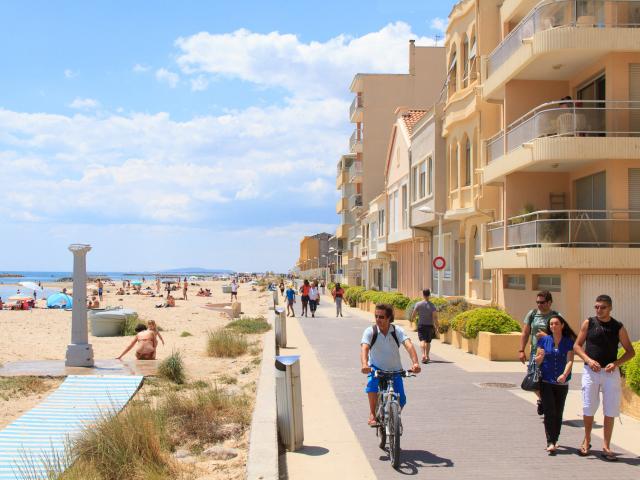 FRESH AIR
FRESH AIR
What could be more soothing than a break or a good stroll by the water? No problem here; Palavas is surrounded by water … Sea, lagoons and canals. There is nothing left but to choose.
Breathe in the fresh air, admire the view, let yourself be lulled by the rattling of the guy-wires of the boat masts and by the surf of the waves on the sand.
Out of season, sit on a bench to read a good book in peace … Even in winter, the sea is beautiful. Come back in good weather to watch the strollers out of the corner of your eye.
FOR PEDESTRIANS!
For a safe walk, choose one of the esplanades arranged to give space to pedestrians, prams and people with reduced mobility. It is always good to stroll there!
The parks bring together everything to satisfy everybody's desires, all generations … Benches in the shade and a boulodrome, a carp pond, a playground for small children, an aviary, a fitness trial for the release of energy 'overflow'  …