C'est parti pour..
Faire la fiesta
Experience the feria like a palavasian
This year, with my partner, we decided to spend the weekend of 8th May in Palavas to experience a real feria like the palavasians. A few days of celebration that honours the Camargue culture and plunges us into a different world; picturesque and jovial. Let's go for a fiesta weekend at the tip of the Mediterranean, to enjoy the sun and warm springtime heat hovering over the resort a taste of holidays.
After spending two weeks relaxing last summer in Palavas, the locals told me a lot about the feria! If I really want to know the culture of the people here, experiencing a feria is THE must. Twice a year, once in the spring and once in Autumn, the town organises a feria. I wasn't disappointed by this long weekend in May.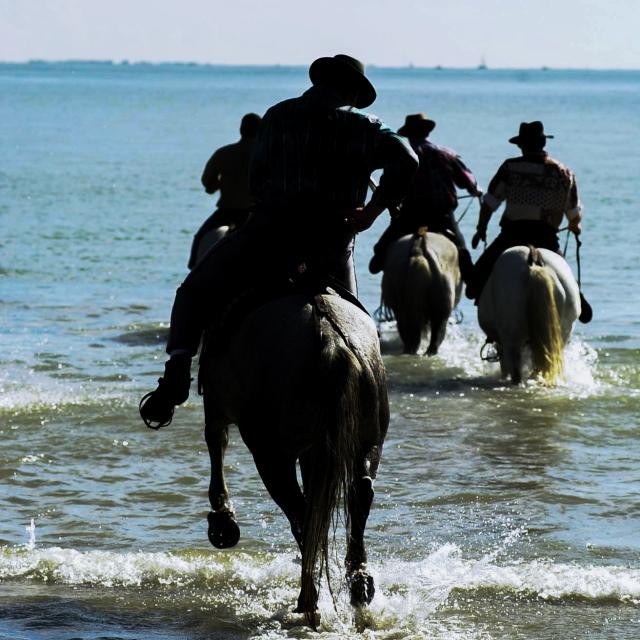 During the ferias, the city turns into "plaza de toros"
From the El Cordobès arenas to the beach, the city puts the Camargue bull in the spotlight by organising traditional bullfighting games, bodegas (bars in the streets), Seville dance shows, peñas, special dishes…
First meeting of the weekend, an abrivado !
Quite incredible for me, neophyte, to find myself in the heart of a release of bulls by the sea, feet in the sand. Someone explains to us that traditionally, the abrivado described the circuit of the bulls between the pastures and the arenas, guided by Camargue cowboys called "guardians", on their horses. Today, for some, it's a game and these foolhardy few have fun catching the bulls to get them out of the ranks
In the afternoon, head to the arenas to discover a Camargue race !
This show highlights the fighting spirit of this breed of bull, specific to this region, predisposed for racing. Every quarter of an hour, the bulls are chained to confront the white clothed" raseteurs" who, with their hooks called "rasets", try to catch the cockade, a piece of red cloth tied between the horns by strings. They launch out one after the other by drawing arcs of a circle to approach the beast. Player, the bull does not let his cockade be stolen so easily and does not hesitate to chase after them. Each string or "acorn" caught is awarded, the best prize being the cockade! The experience was quite incredible. I saw a real spectacle which did not need to put to death the animal, but which, on the contrary, puts it in the place of honour.
We immediately join the bodegas already well animated by the happy Palavasians. Each of these ephemeral bars in the streets has an atmosphere, a unique soul that vibrates to the sound of the speakers that play festive music in the colours of the South.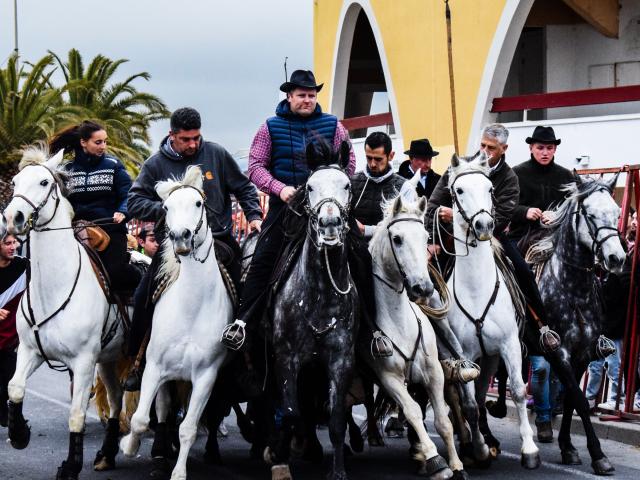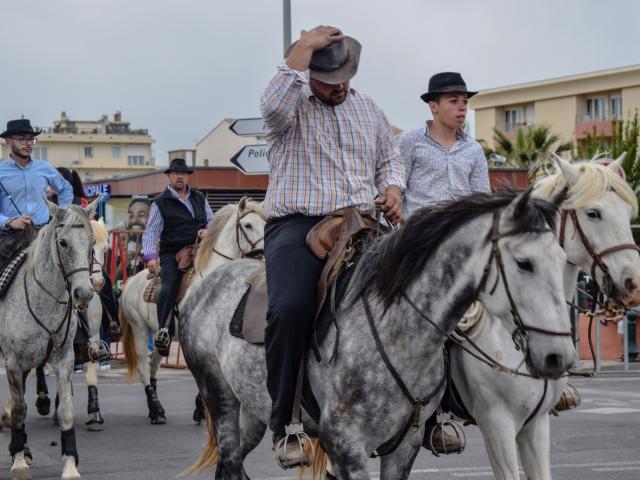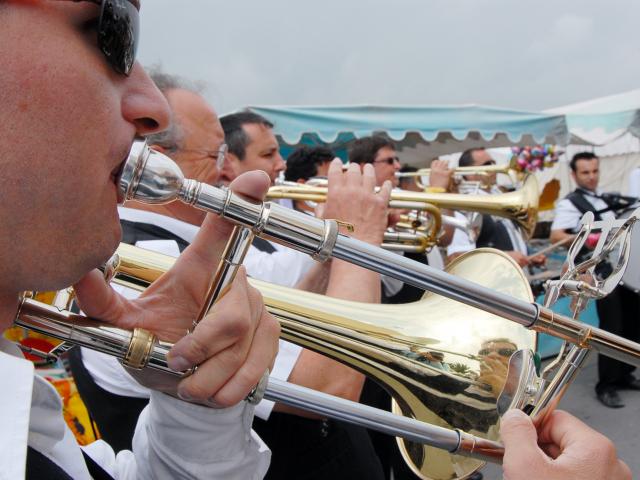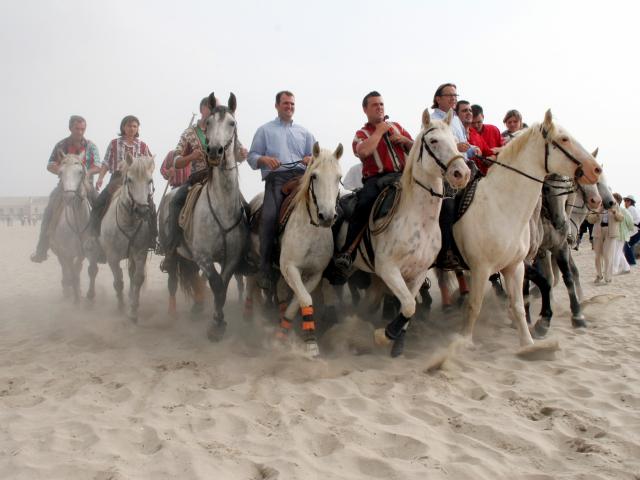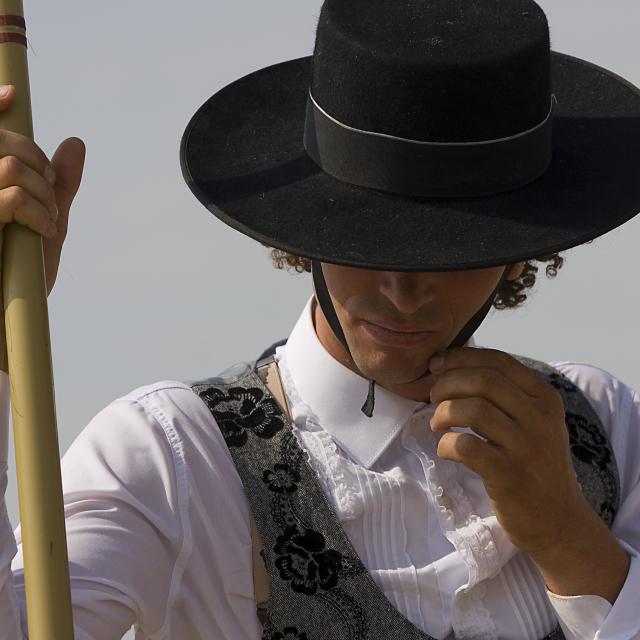 We don't have tomorrow's programme yet, but one thing is certain, Palavas-les-Flots knows how to party.