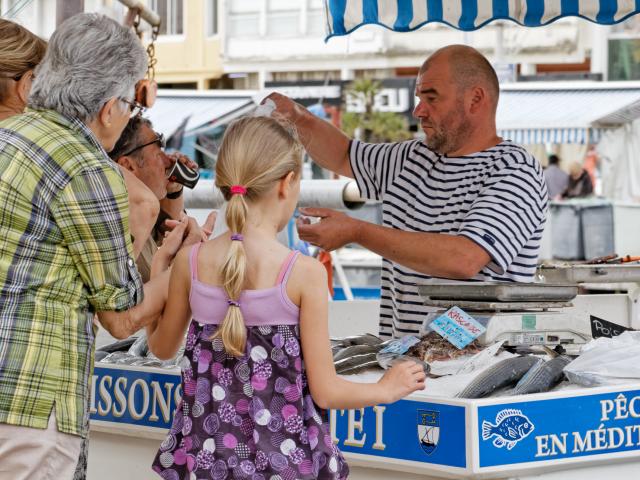 A quick lap
Every day, the fishermen's return animates the canal. Each fisherman unloads his catch and presents it for sale at his stall.
It is at this point and at that moment that one best perceives the unique atmosphere of Palavas: a village of traditions where the fishermen take centre stage.
The opportunity to savour a bream prepared "quickly".
Flaked and drained, you cook it in the oven, garnished with a drizzle of olive oil and a lemon wedge.
Unscaled, you will grill it on the barbecue.
And whatever method you adopt, you will accompany it with some tomatoes and onions.